Introduction
The basic and most defined meaning of team work would mean a person working in coordination with their allotted group and batch in order to get a task completed. Further the word 'teamwork' can be defined as various ideas, values and cultures coming together in the making of a concrete and substantial project.
It is often considered the most difficult part of any project, business or assignment, as it includes clash of ideas and values. Hence during such a situation it is important to consider every group members idea and get together in building a concrete task.
Teamwork can also mean that various people will cooperate with each other with their individual skills and come up with a constructive idea in spite of their personal conflicts.
The effectiveness of a teamwork comes in many sizes and shapes and it's outcome can be seen on the success of the organization.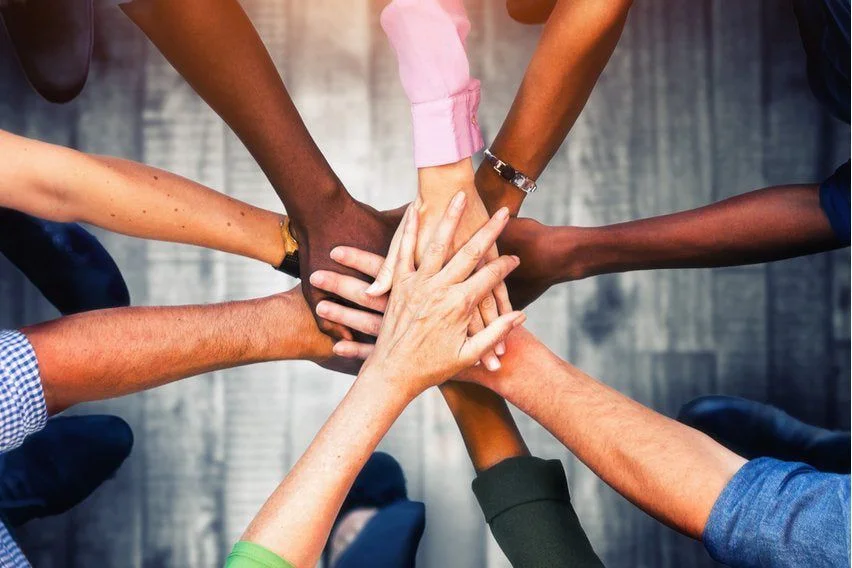 Here r 5 examples which will help to resolve conflict if there are in any case during a teamwork –
Having a brainstorming session
Having an open mind to everyone's suggestions
Having a rise and fall together as a team
Appreciate your colleagues work
Having a good level of trust on the other person in your team
Teamwork is considered selfless as the main focus is how the team can achieve its goal in spite of the differences and variety of opinions. The main concept of teamwork that the end goal is greater than the little sum of parts that are put in the making.
It is true that skills and experience differs from person to person, there can be minor to major conflict at times, but the concept of a 'great team work' can help to resolve personal conflicts and at the same time this weakness can be turned into the strength while achieving the final destination which is the end goal.
Teamwork is built on working together and discussing the agenda on regular basis. In order to ensure smooth functioning of a teamwork it is necessary that the team leader should have personal discussion with each of the team members which can be done weekly, this in a way will resolve a conflict while it is small, instead of getting things piled up which can cause a major drawback in the mere future.
If a member is suspected to be having some sort of conflict with the other it is the leader's responsibility to resolve it at the earliest in the most subtle way possible.
Importance of teamwork at school level – as students at a primary level they are taught social skills such as listening to their coach or team leader. In this process they also learn how to listen and understand other people's opinions. This helps them to understand varied skills and this in a way introduces them to new ideas.
The skills of teamwork will help an individual in the mere future, if followed strictly at the school level. At academics, sports or various inter school levels the spirit of teamwork can help one to excel to greater heights.
Mostly students dislike their allotted group, this problem mostly arises due to the lack of trust among each other.
One of the best ways to result in conflict among groups is to have great communication skills and resolve a matter while it is small, instead of looking into it once it is out of control. Working in a group is definitely not a simple task due to the cash of ideas, but this conflict can be resolved if each individual member is allotted a topic to work upon.
The benefit of group work is to get to know different ideas which one may not be aware of at first, one learns to critique opinions while they get exposed to the ideas of their colleagues.
The kind of communication skills which is required for a team spirit should be inculcated at school, rather than actually stepping out in the world and learning these skills at the business level, as it can become difficult to inculcate such habits all of a sudden.
Teamwork has also proved to come up with a unique result as it is an outcome of many skills and opinions.
Conclusion
As Selepak rightly said "Students need to realize that in the real world, they will have to work with and for others no matter what," which means that if students learn the skills of teamwork at school it will be very useful for them in the long run when they have to actually work and earn a living.